EVENT
2023
An interactive installation for Atelier HOKO's 14th research publication: 'Science of the Secondary: T-Shirt', this installment focuses on the act of wearing and removing T-shirts, breaking down every gesture involved in a systematic way. Participants are encouraged to recall and assemble their step-by-step manner of putting on or taking off a T-shirt, which brings attention to the mundaneness of this otherwise unremarkable action. This transforms the normal routine into a performance of the routine, with the only unusual feature being the attentiveness brought to bear on the process.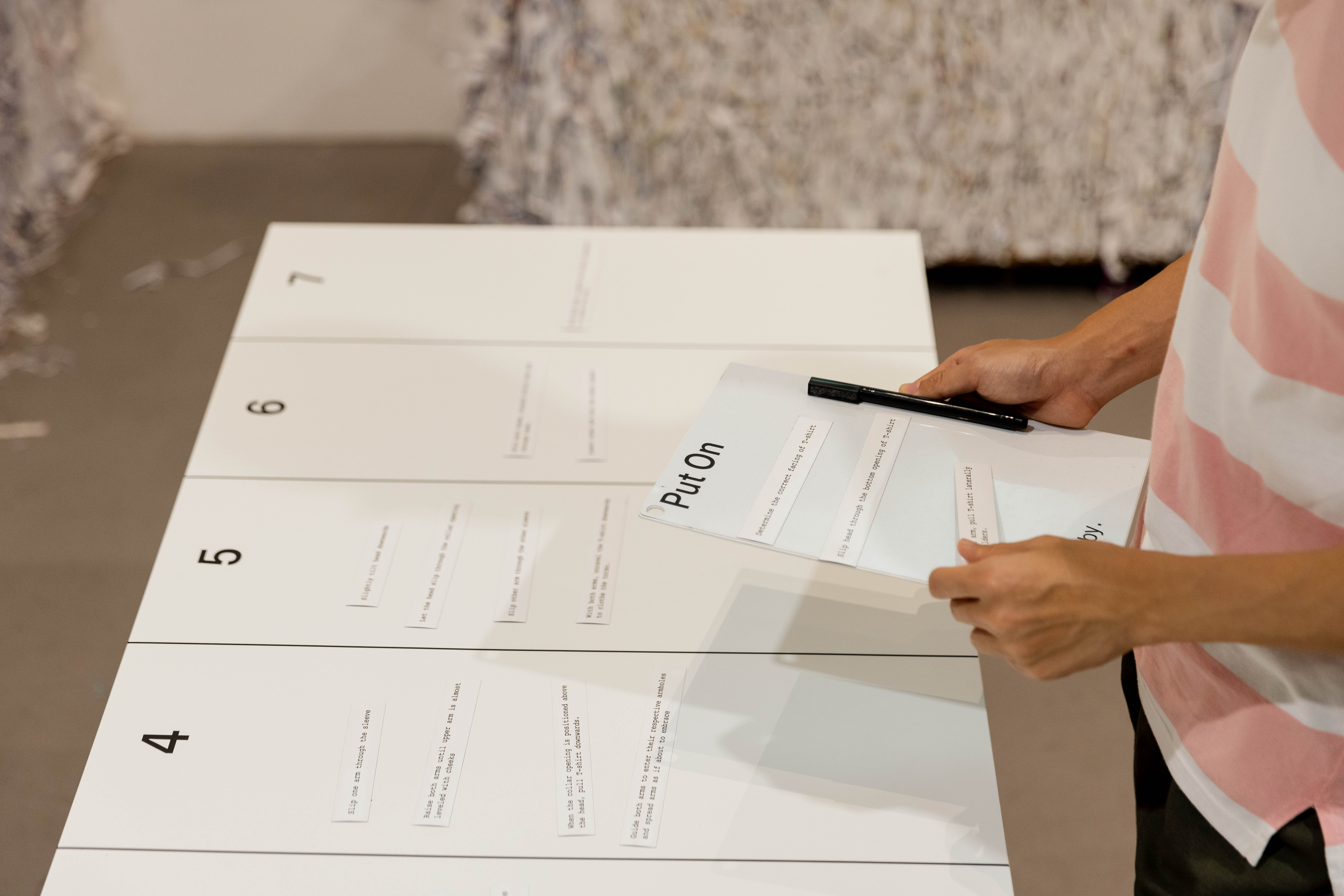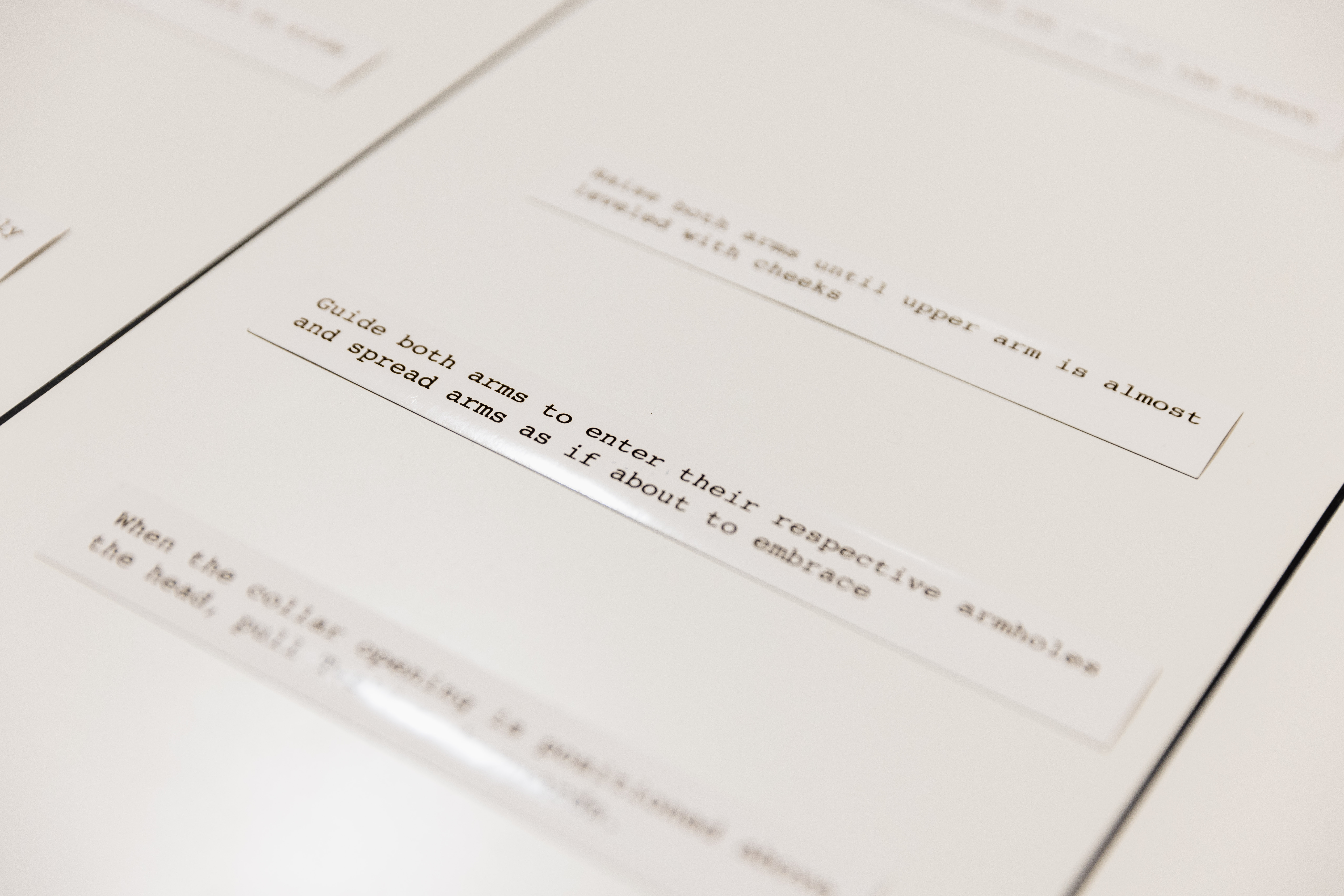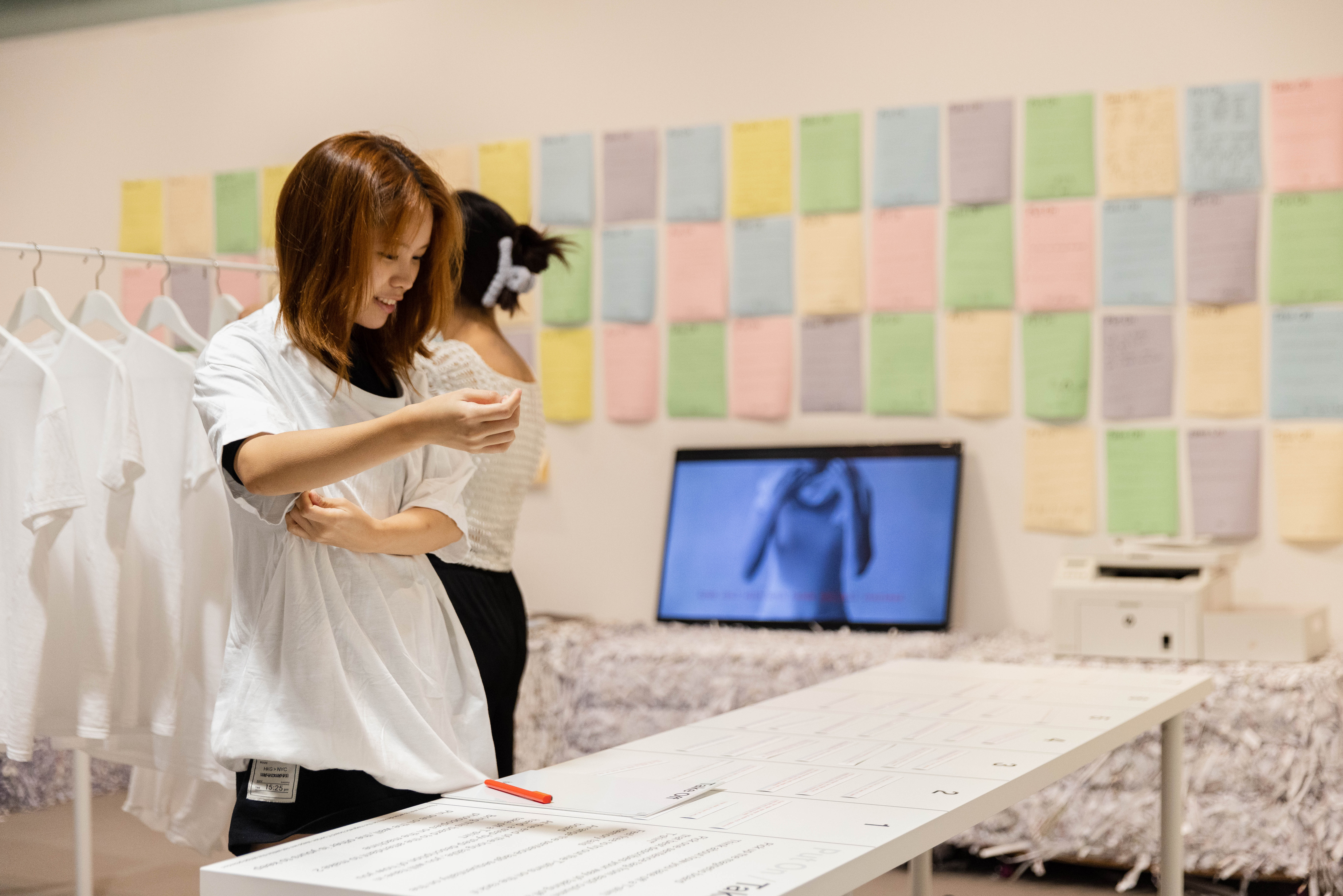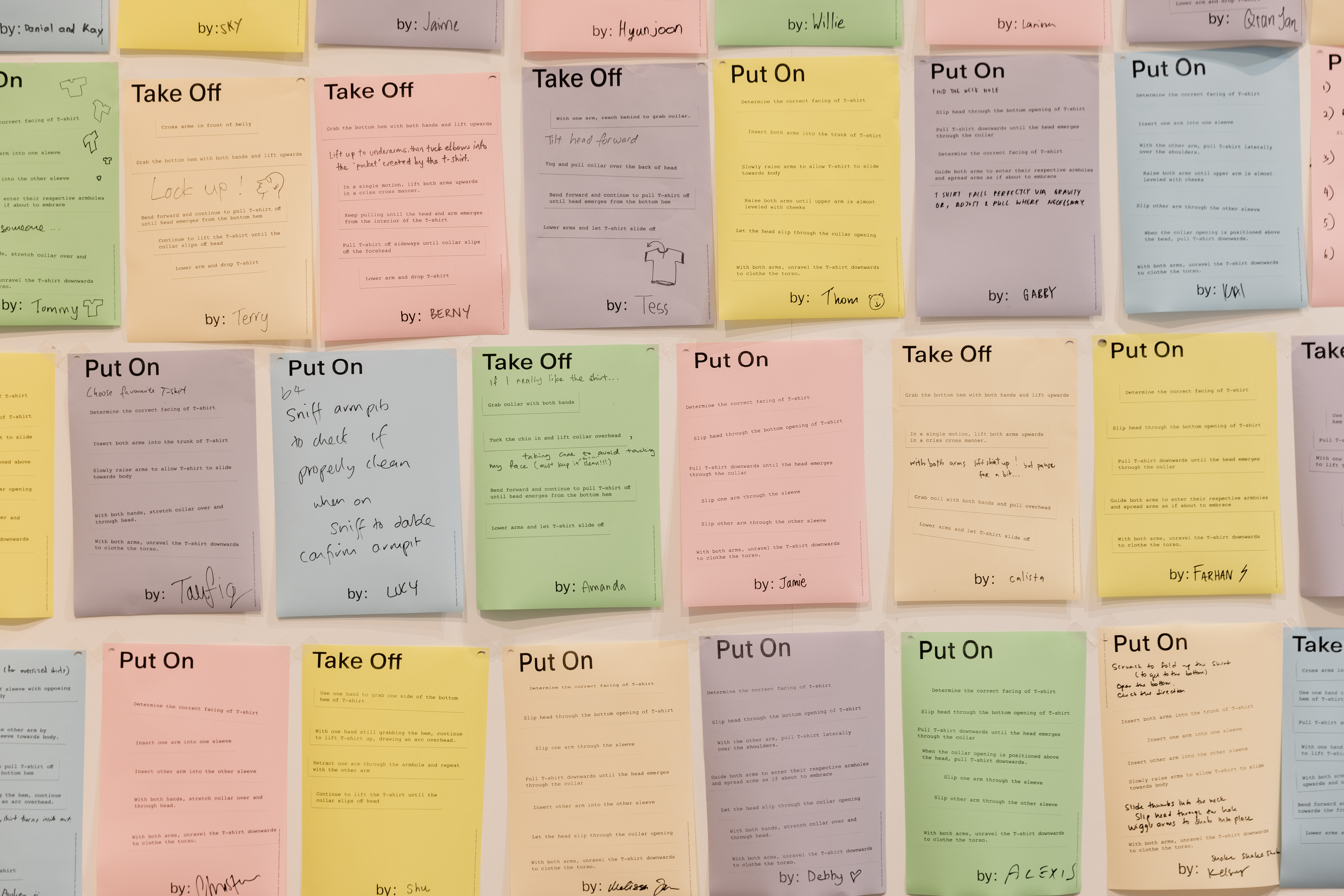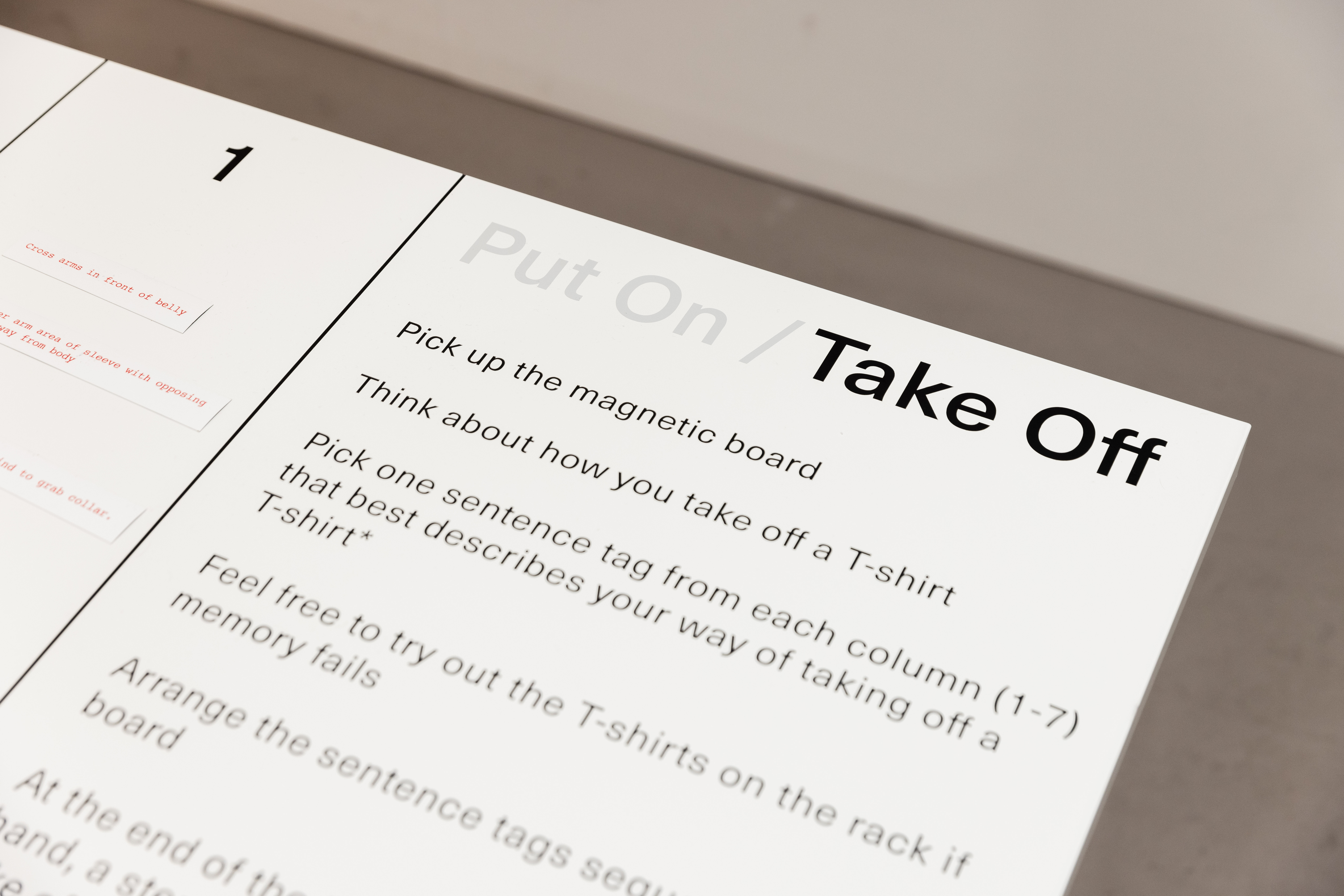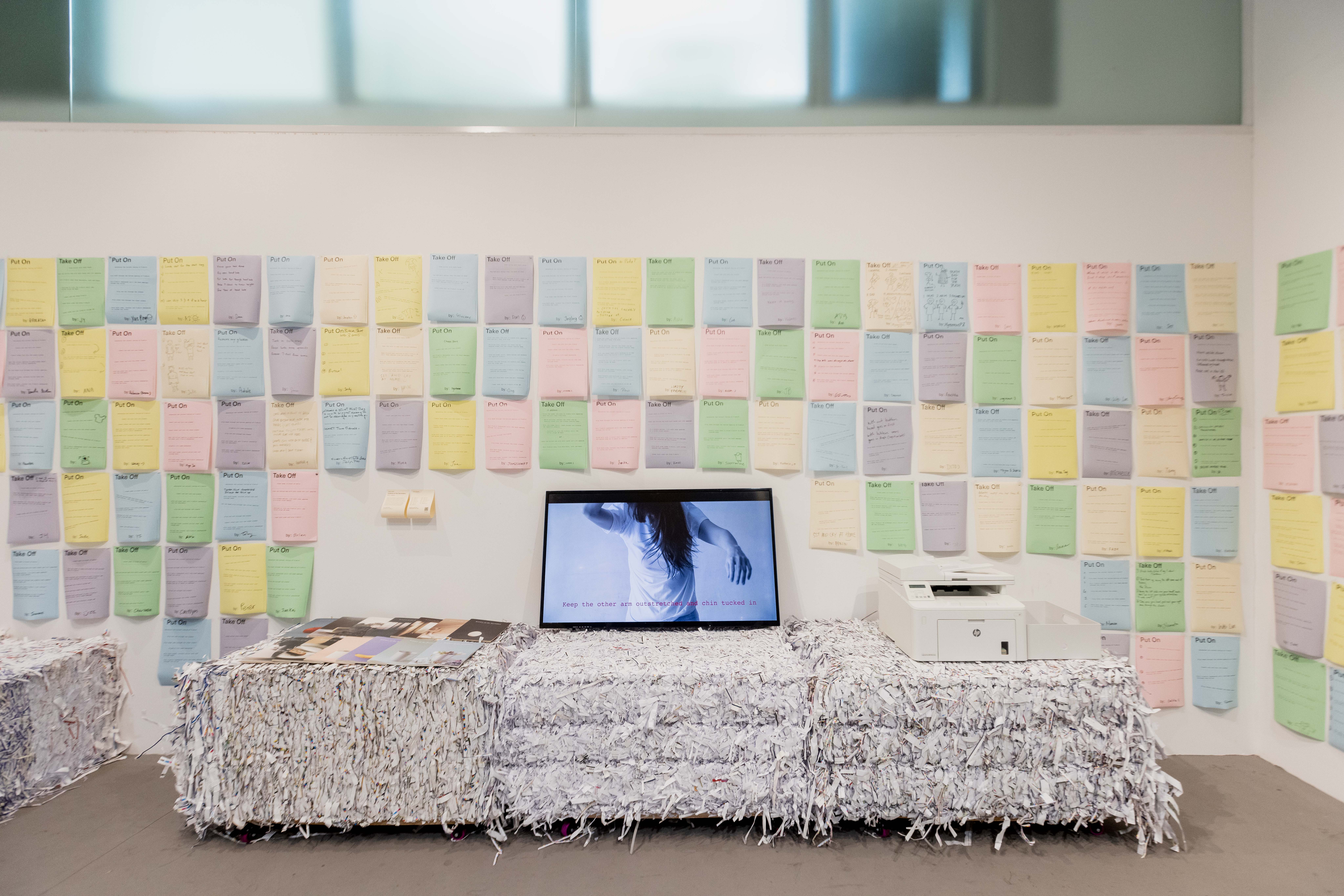 'Put On / Take Off'
5 – 15 Jan 2023
Singapore Art Museum Office
Held during Singapore Art Week 2023 and Part of 'Page_Break', a curatorial and research residency by Artist/Curator Berny Tan for the Singapore Biennale 2022.
Photo credit: Marvin Tang